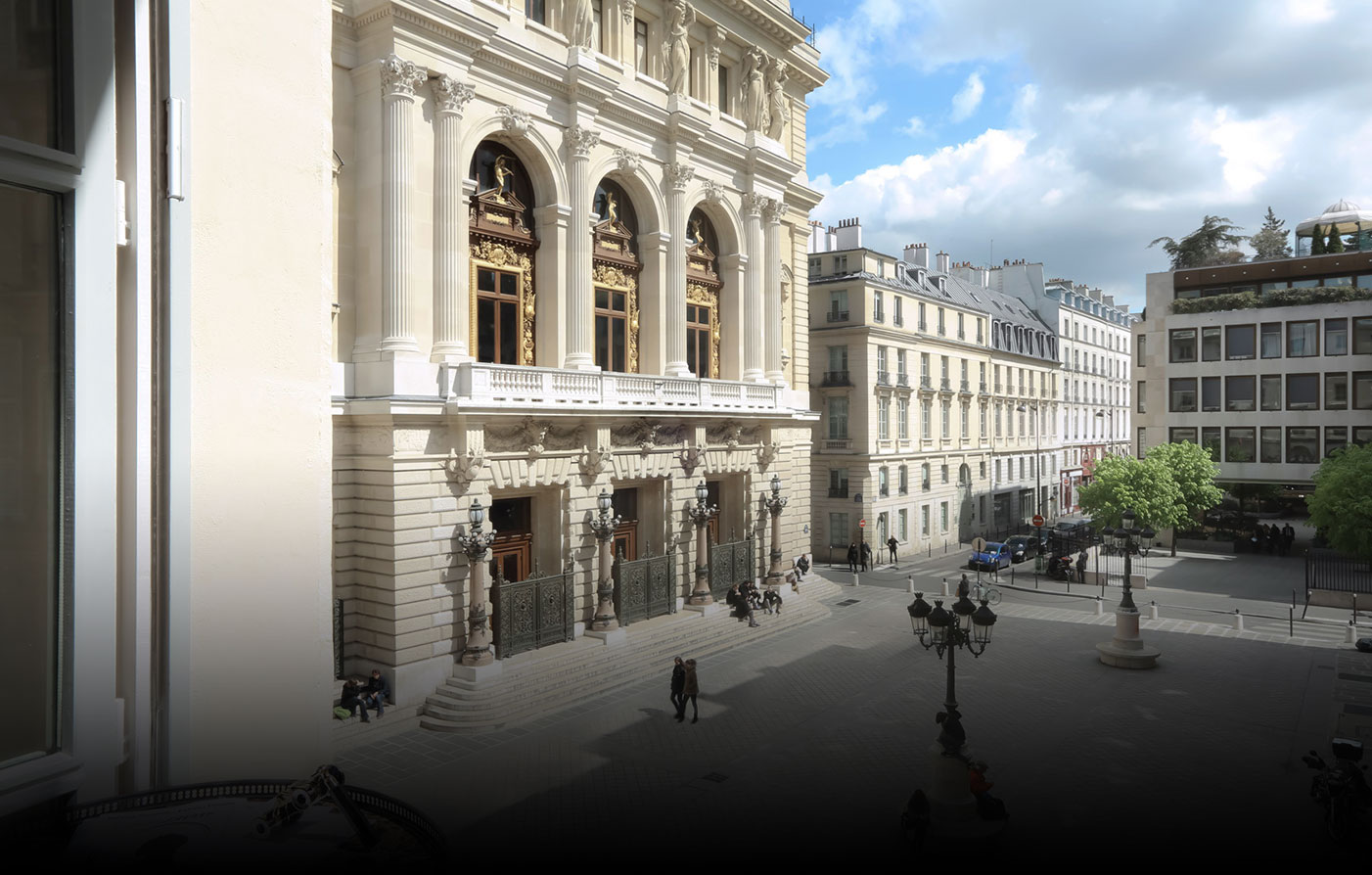 An 18th-Century Boutique Hotel Near the Louvre
Considered a hidden gem nestled in the 2nd Arrondissement, La Maison Favart is an eclectic and elegant boutique hotel. Named after Charles-Simon Favart, former director of the Opéra Comique, and his wife, talented actress Justine Duronceray, La Maison Favart is decorated in a style that effortlessly blends 18th-century Parisian theater décor with modern amenities. Guestrooms combine colorful period wallpaper and fabrics with luxury touches such as iPod® docks, towel warmers, and flat-screen TVs.
Conveniently situated between the Quatre-Septembre and Richelieu-Drouot Metro stations and within walking distance of the Musée du Louvre, La Maison Favart provides easy access to some of the city's best attractions, entertainment, and shopping, including Galeries Lafayette and Le Printemps. After visiting Paris' iconic museums or shopping in its world-class boutiques, relax in La Maison Favart's stunning mirrored pool and wood sauna. Travelers who relish unique, stylish luxury hotels won't want to miss La Maison Favart, a hidden Parisian treasure.
---
---