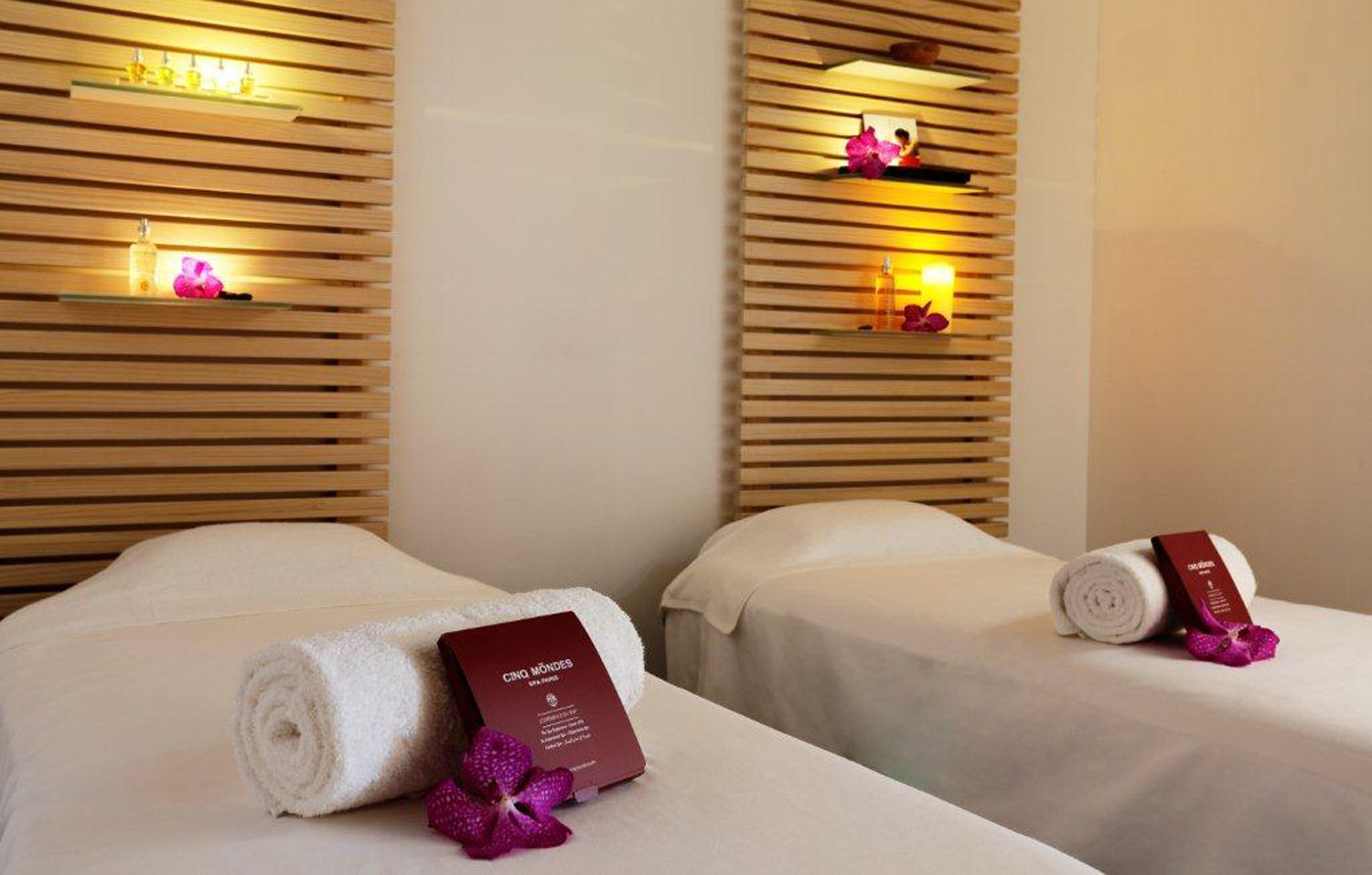 Activities
Relax in ROYAL ANTIBES' ROYAL SPA, a CINQ MONDES partner spa featuring 150 sq m of modern equipment, high-quality products, and personalized care programs.
Enjoy a variety of water activities on the private beach of ROYAL ANTIBES where the hotel restaurant, Royal Beach, is open during high season for a cocktail or a full meal. The beach enjoys full exposure to the sun, from early morning to late evening, and sun loungers can be rented when reserved in advance. The sunbeds are located on the sandy part of the beach as well as next to the pier overlooking the bay with its quiet waters.
* Actual rate may vary based on date, room type, and availability. Enter dates to determine more accurate rates for your search.