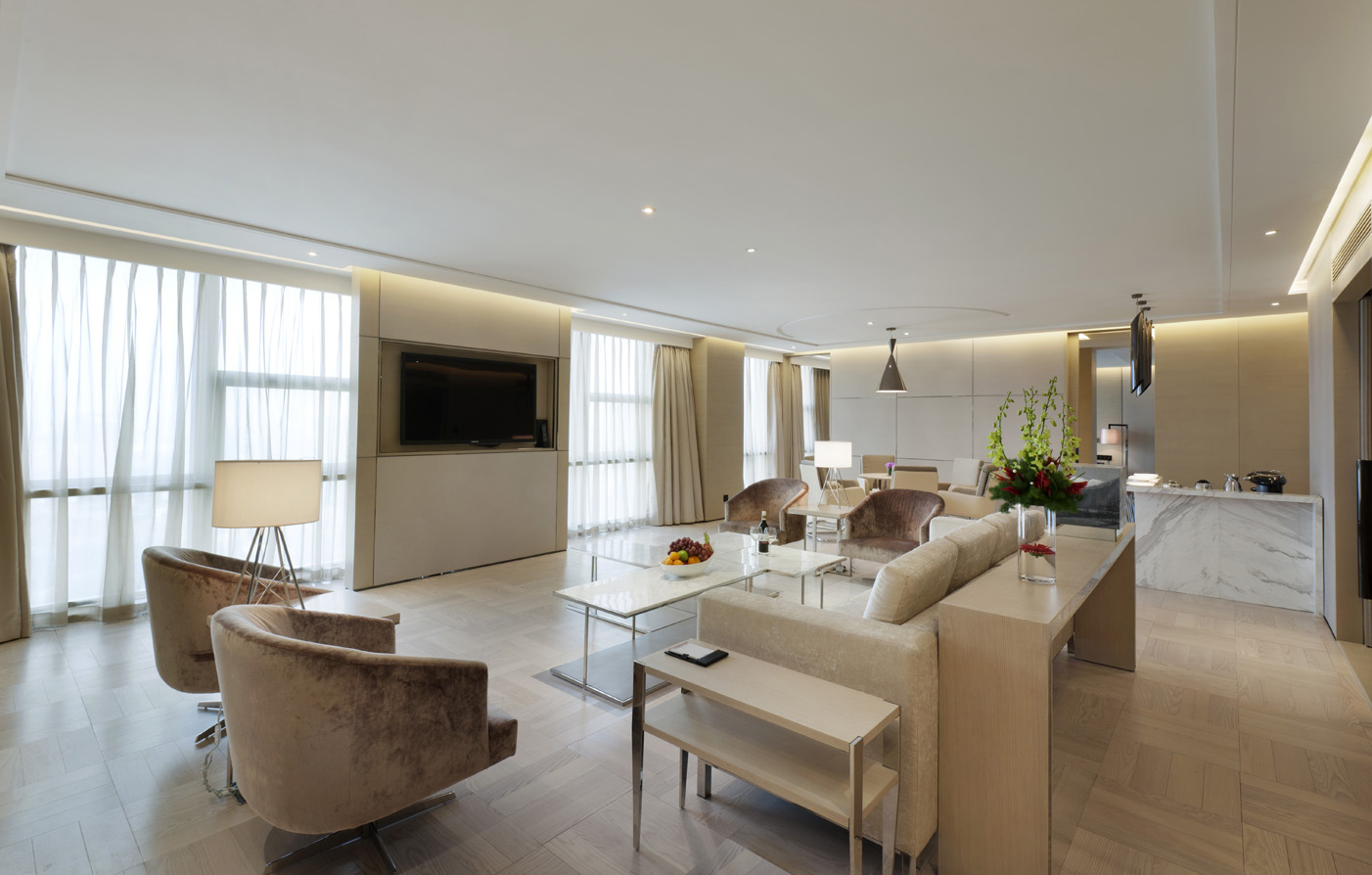 Accommodations
Swisstouches Hotel Xi'an presents guests elegantly-designed and spacious guestrooms perfect for business-minded and leisure travelers alike. Each of the 318 guestrooms, including nine deluxe suites and a presidential suite, feature luxury amenities. Complimentary WiFi, one-stop call buttons, iPod® docking station, and high-tech lighting systems are standard for all Swisstouches Xi'an accommodations.
Available Accommodations:
Swisstouches Presidential Suite
Swisstouches Deluxe Suites
Swisstouches Club Premier Room
Swisstouches Club King Room
Swisstouxhes Club Twin Room
Luxury King Room
Luxury Twin Room
Premier King Room
Premier Twin Room
* Actual rate may vary based on date, room type, and availability. Enter dates to determine more accurate rates for your search.