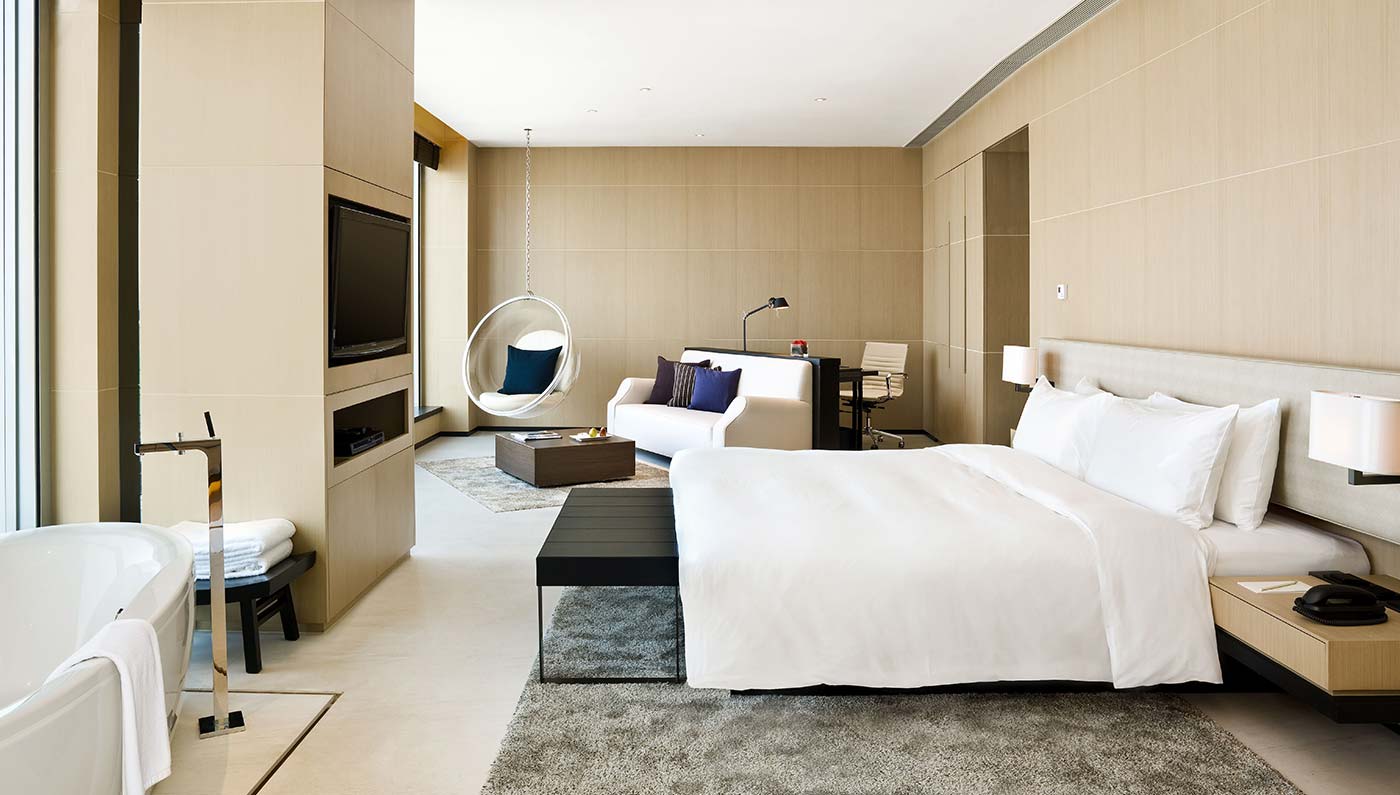 Dining
Feast (Food by East)
The all-day Hong Kong restaurant Feast (Food by East), including a takeaway service on the 1st floor, serves western classics and authentic cuisines of central Asia, the provinces of China, and southeast Asia. Accessed by a bird-nest style staircase from the ground floor, it is deliberately styled as a modern, family-friendly venue with an ergonomic design, stylish furnishings, chilled-out music, a commendable wine list,and attentive service.
Sugar (Bar.Deck.Lounge)
Sugar (Bar.Deck.Lounge), located on the 32nd floor, is open until 2:00 a.m. and is designed as an accessible spot to eat, meet, drink, and party after work, featuring signature and classic cocktails, tapas, and nightly disc jockeys. Sugar is available for private bookings during the day such as exclusive lunches, team-building events, launch events, and parties.