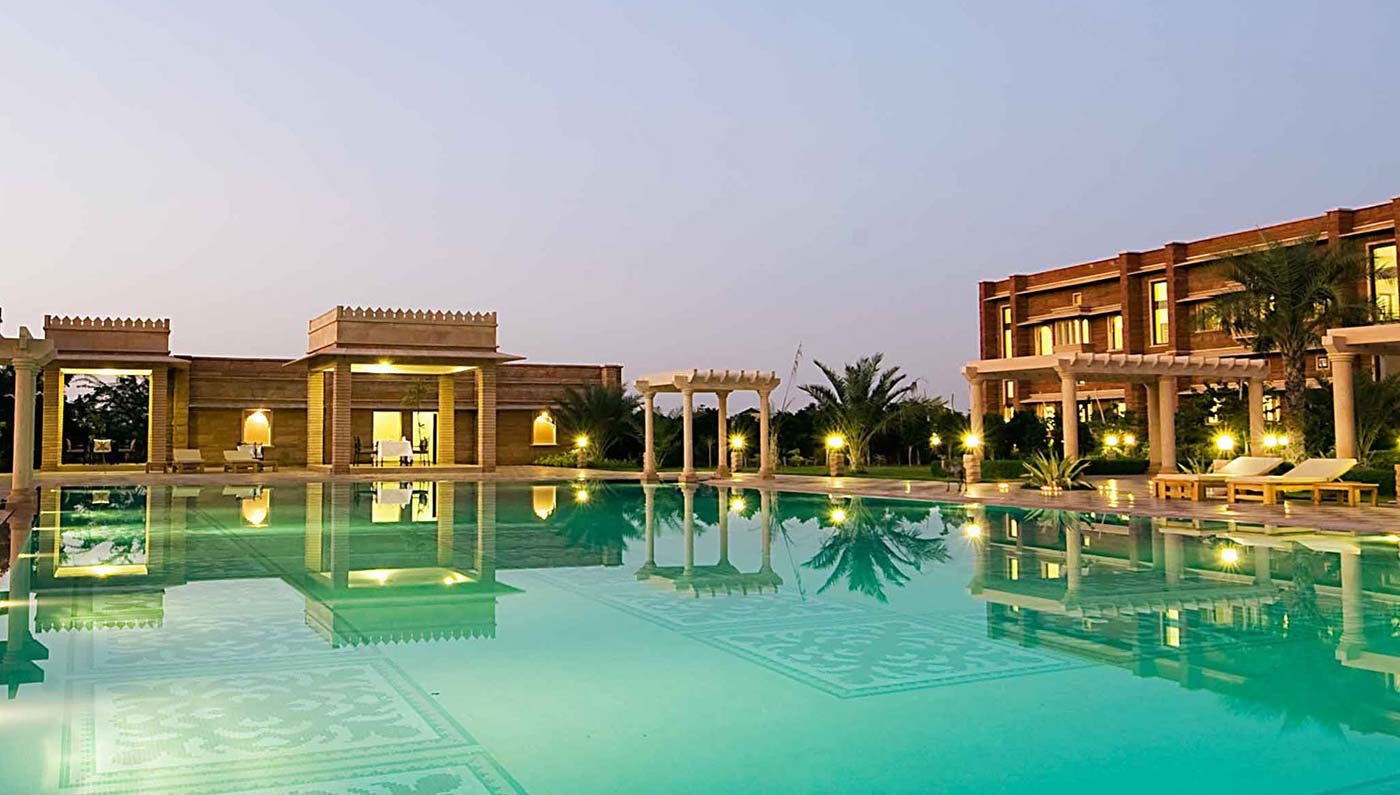 An Architectural Marvel of a Hotel in Jodhpur
Samsara Luxury Resort & Camp is set on 25 sprawling acres of landscaped gardens and rolling sand dunes. Considered to be an architectural marvel, this unique Jodhpur hotel offers an oasis of the style and comforts of a luxury Indian camp. Allow the dedicated staff to make you feel right at home and indulge in a spa treatment or delicious meal. For a truly unforgettable vacation in Jodhpur, look no further than Samsara Luxury Resort & Camp.
* Actual rate may vary based on date, room type, and availability. Enter dates to determine more accurate rates for your search.