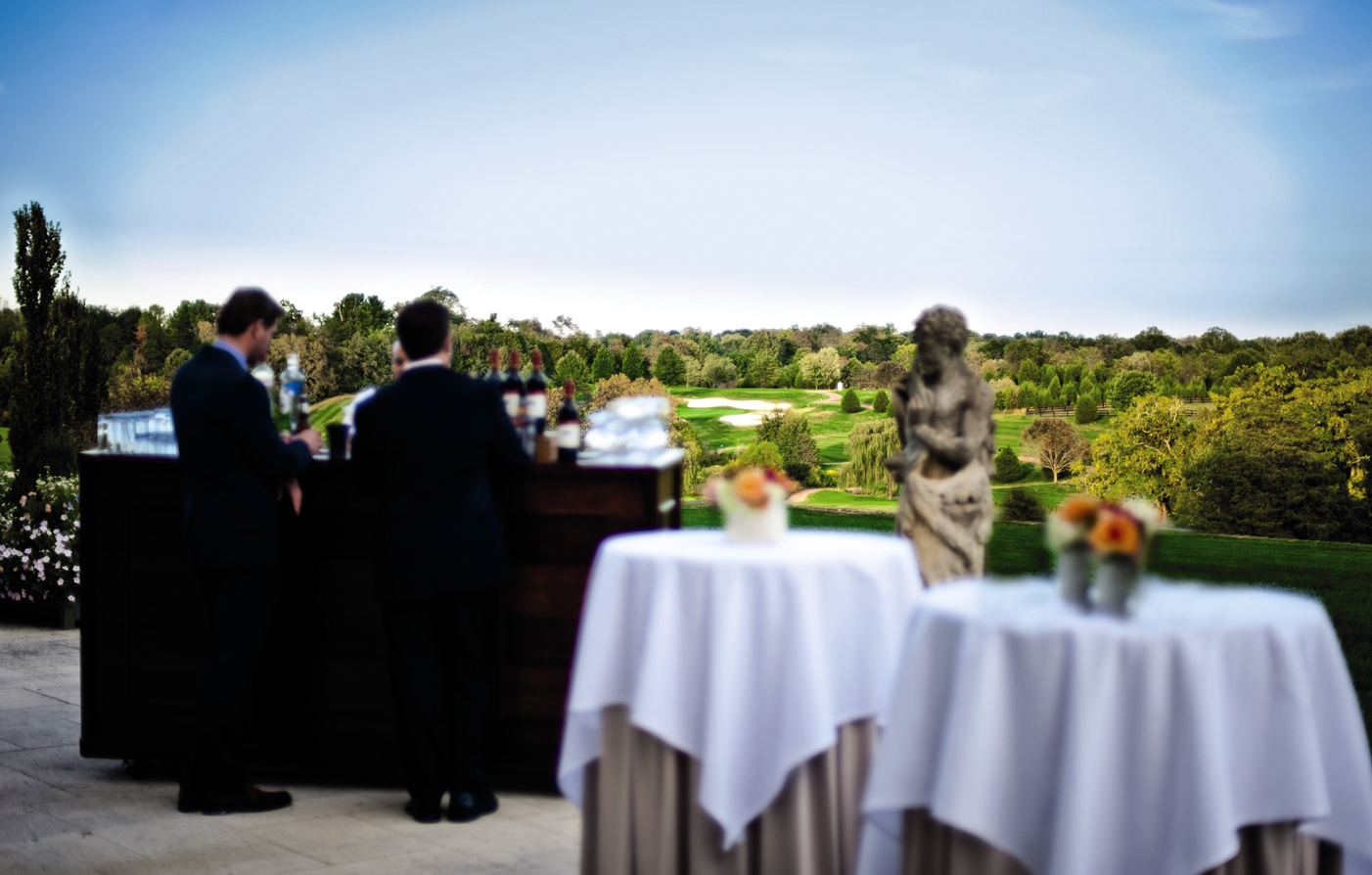 Event Calendar
Event Calendar
Summer's Garden Bounty Dinner

Fossett's at Keswick Hall Presents a Summer's Garden Bounty Dinner Featuring guest chefs from The Jefferson Hotel and The Hermitage Hotel

Fossett's executive chef Aaron Cross will share his kitchen with chefs Walter Bundy of Lemaire Restaurant at The Jefferson Hotel (Richmond, VA) and Tyler Brown of the Capitol Grille at The Hermitage Hotel (Nashville, TN) in celebration of the bounty of the summer growing season in the South. The evening will begin with a hors d'oeuvre reception at 6:45pm, followed by a four-course dinner to be served in Fossett's dining room. The cost of the dinner with wine pairings is $89 per person, plus tax and service charge. For more information or to make a reservation, please call Fossett's Restaurant at Keswick Hall at 434-979-3440.

About Chef Aaron Cross
Southern born and raised in the mountains of western North Carolina and East Tennessee, great food has always been close to Chef Aaron Cross's heart. Aaron moved to Virginia to join the culinary team at Lemaire in Richmond where he worked with Chef Walter Bundy before moving to Keswick Hall at Monticello in 2012. When he is not in the kitchen, Aaron's talents in the garden reflect his passion for the ingredients with which he cooks.

About Chef Walter Bundy
Chef Walter Bundy is the executive chef of Lemaire at The Jefferson Hotel in Richmond, VA, where his menu showcases his commitment to creating upscale Southern cuisine and features ingredients from local purveyors and the hotel's urban garden and bee hives. A native of the Richmond Region, Walter also is a fierce proponent of sustainability of the region's seafood and game.

About Chef Tyler Brown
Chef Tyler Brown spends most days divided between the duties of an Executive Chef and those of a farmer. Overseeing the Land Trust for Tennessee's Glen Leven Farm, located just 5 miles from the front door of The Hermitage Hotel, Chef/Farmer Brown uses sustainable farming practices to ensure everything comes out of the ground just as nature intended. He then uses these vegetables on the menu in the Capitol Grille.
<< September 2013 >>
S
M
T
W
T
F
S
1
2
3
4
5
6
7
8
9
10
11
12
13
14
15
16
17
18
19
20
21
22
23
24
25
26
27
28
29
30