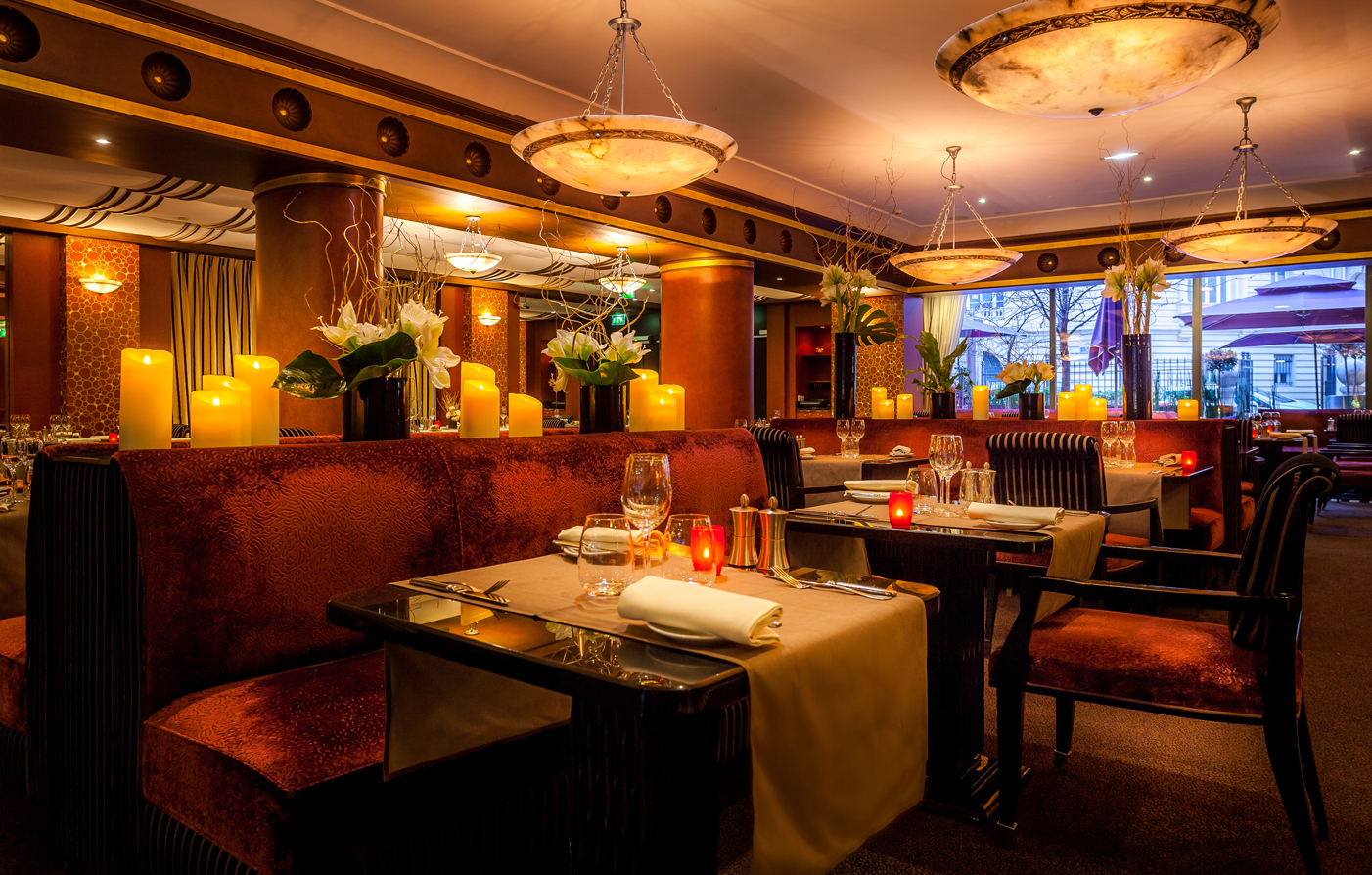 Dining
Among the many Paris treasures waiting to be explored during your visit are the exquisite Le Safran Restaurant and the chic Purple Bar, both part of the elegant Hotel Du Collectionneur Arc de Triomphe Paris.
Le Safran Restaurant offers sublime alfresco dining on three sunny terraces as well as invites you inside to dine surrounded by an Art Deco décor with black granite and velvet armchairs. In either place, enjoy impeccable service paired with chef Philippe Daigneaux's delectable cuisine, an impressive array of traditional and innovative Parisian offerings that includes succulent duck breast, exquisite steak tartar, or sumptuous fresh seafood cooked with a rich, classically French sauce — all complemented by an ingenious wine list that features a distinct emphasis on quality French wine.
Purple Bar offers a fabulous Art Deco style and an eclectic clientele. Unwind with a cocktail in a friendly, vibrant ambience as you rub shoulders with diplomats, international celebrities, locals, and fellow guests beneath the gilded fluting and tasseled chandeliers of this chic Paris bar. Sip exquisite Long Purple cocktails in the retro cabana booths, or simply enjoy a beer or a glass of fine wine with stunning views of the rue de Courcelles.