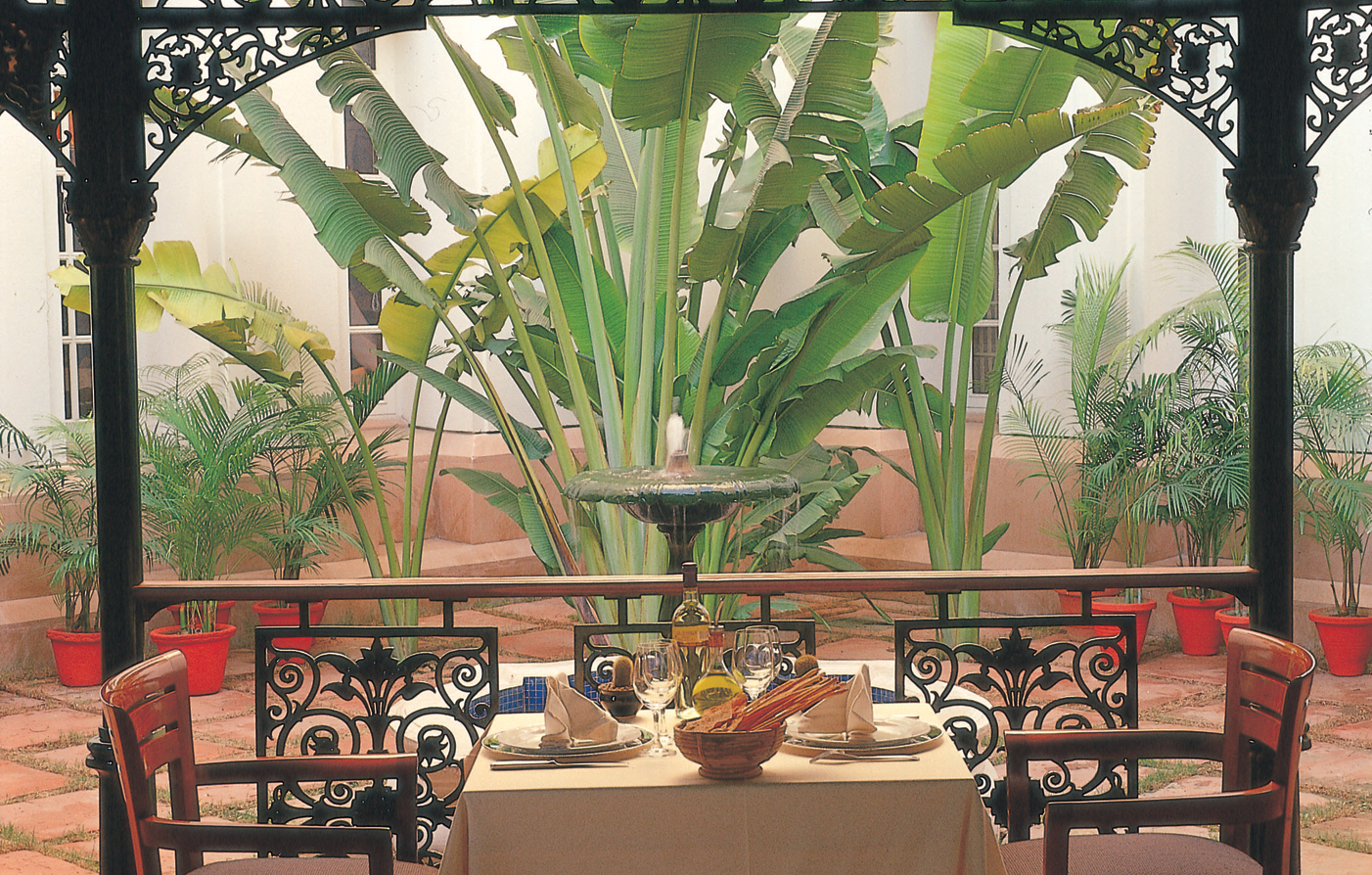 Dining
The Imperial boasts a bouquet of award-winning restaurants that offer a superlative gastronomic experience to a gourmet. The culinary palette that panders to your discerning palate is wide, ranging from savoring Southeast Asian, sumptuous multicuisine, traditional Indian, and premium Italian.
The Spice Route, heralded as one of the top ten restaurants in the world by Condé Nast Traveler, serves Southeast Asian cuisine.
1911 serves rich, delicious Indian cuisine.
1911 Bar offers over 500 types of beverages, as well as two private dining rooms.
Daniell's Tavern offers savory pan-Indian cuisine.
San Gimignanois The Imperial's Italian specialty restaurant.
Patiala Peg offers cocktails alongside historical photographs.
La Baguette, a picturesque pastry shop, offers cakes, breads, chocolates, tea, and more.