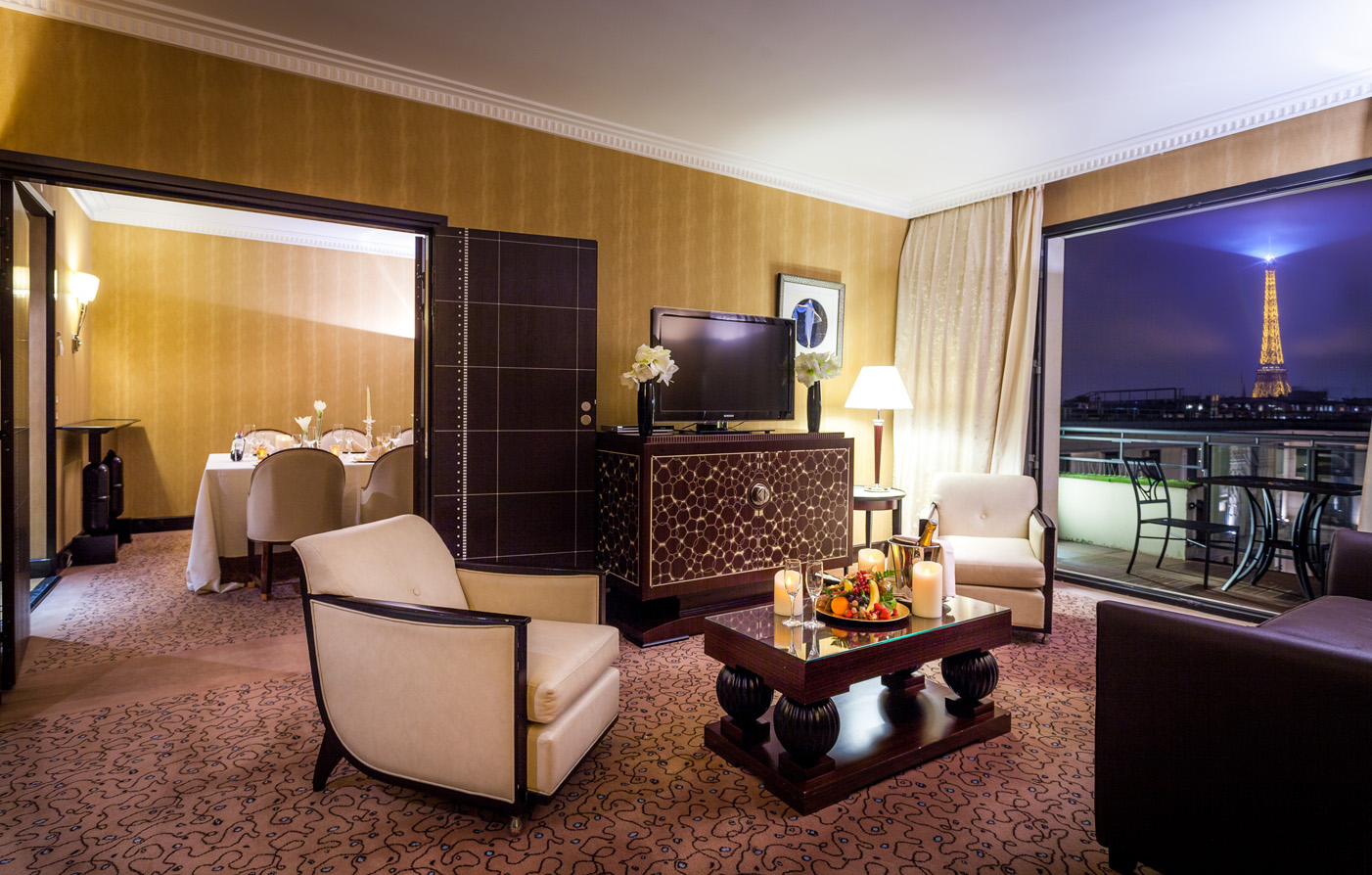 A Luxury Paris Hotel Surrounded by Famous Sites
Found among Paris's famous landmarks, The Hotel Du Collectionneur Arc de Triomphe Paris is only a 10-minute walk from the Champs-Elysées and the Arc De Triomphe. Enjoy its wonderful location as the perfect base for excursions to the multitude of tourist, cultural, and historic attractions, then return to the hotel to enjoy luxurious amenities and impeccable service. Experience gourmet cuisine at Le Safran, an indulgent massage at Spa Mosaic, or stunning views over the Andalusian patio, a unique tropical garden in the heart of Paris. Enjoy every inspired moment at this masterpiece of a hotel in the world's most romantic city.
Gold and Platinum iPrefer members receive a box of chocolates and two nectar juices from Alain Milliat when booking here or through iPrefer.com.