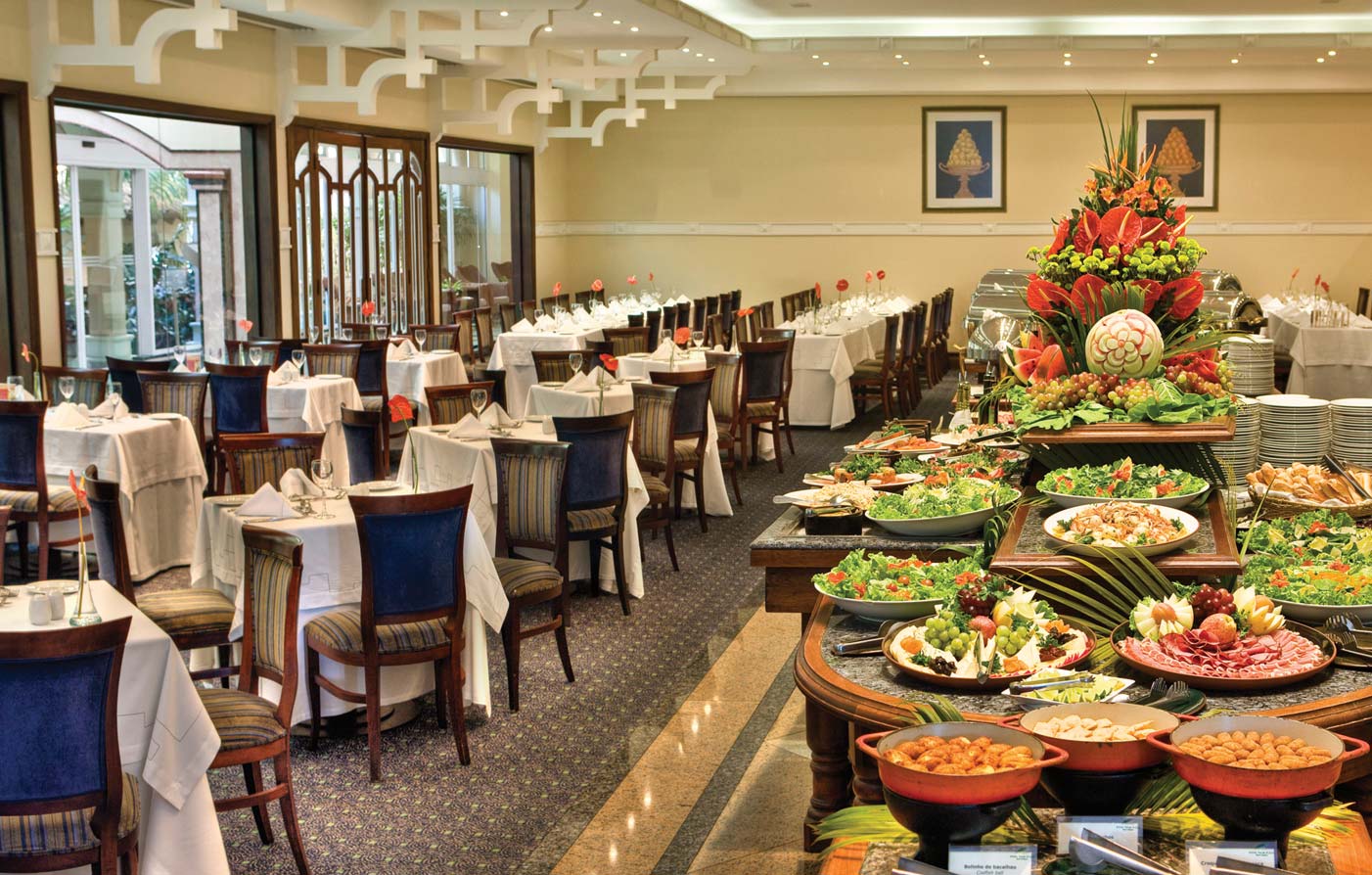 Dining
The resort offers six Campinas restaurants and bars with cozy atmospheres to enjoy a sophisticated dinner, a casual lunch, or a pleasant afternoon in the swimming pool and the resort's green areas.
Restaurants:
Restaurante Vila Real serves a Brazilian and international buffet.
Restaurante La Palette serves French cuisine in a romantic bistro setting.
Bar da Beira serves grilled dishes and cocktails by the pool.
Bar Pessoa offers cocktails and live music.
Adega Cave do Douro is a wine bar that also serves appetizers.
Bar Quiosque offers a relaxing lounge area.
Atelie do Café serves coffee and small plates in the lobby.