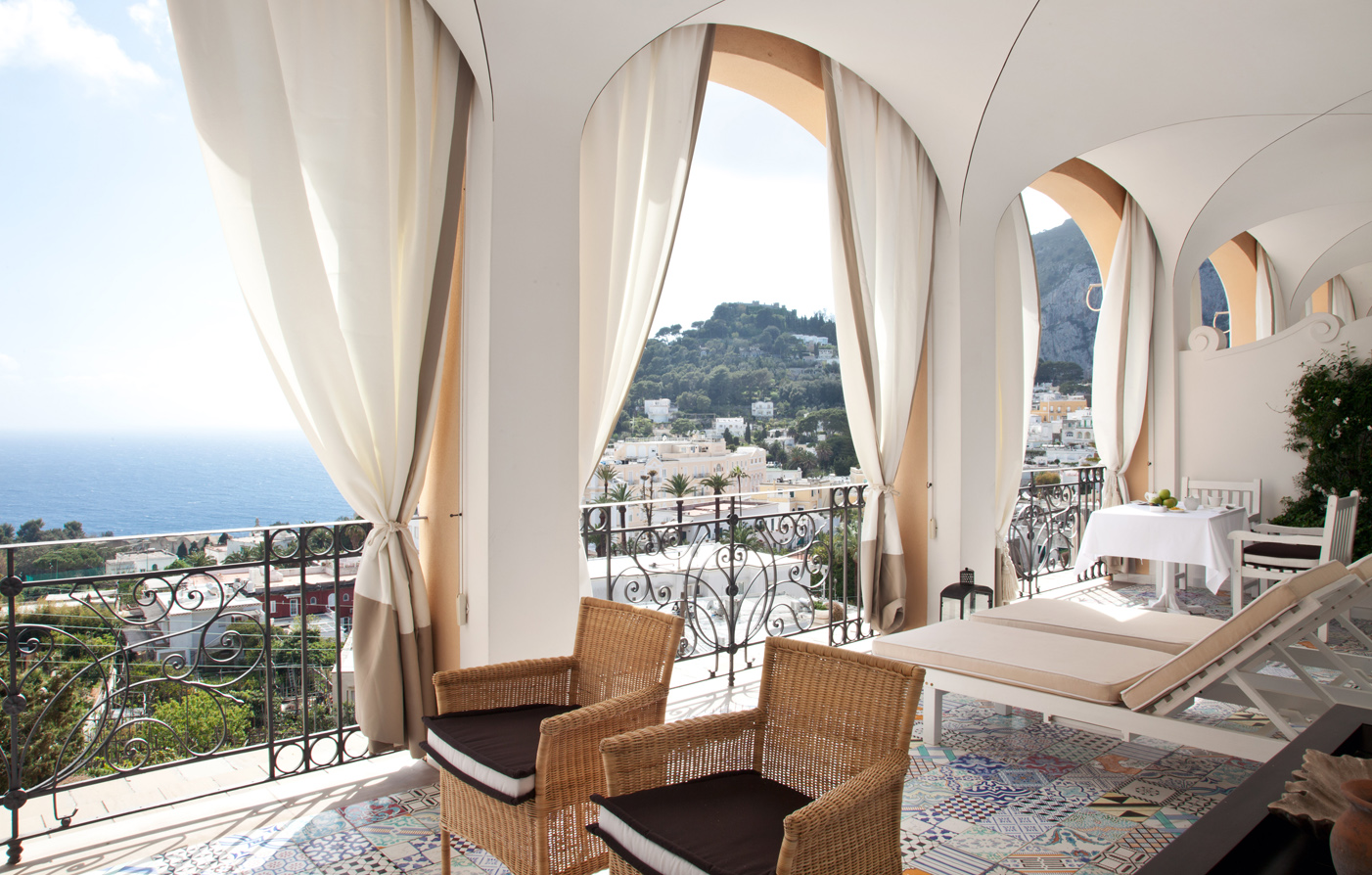 Boutique Accommodations on the Mediterranean
Located on the stunningly beautiful Mediterranean, Capri Tiberio Palace Hotel & Spa is a luxury Capri hotel. With five-star accommodations and gorgeous views, guests will never want to leave this luxury boutique hotel behind. Relax with a spa treatment, or enjoy a delicious meal. Housed in a 19th Century palace, every guest will feel like royalty at Capri Tiberio Palace Hotel & Spa.
iPrefer members receive a bottle of Prosecco and "Caprese" cake when booking here or through iPrefer.com.
Gold and Platinum iPrefer members receive Receive a bottle of Prosecco and "Caprese" cake when booking or through . when booking here or through iPrefer.com